I'm jetting of to Boston for the weekend to see and celebrate a Dirty 30 with one of my oldest (pun intended) friends, Caitlin. Her and I have bonded over Girl Scouts, Cotton Creek Cougars, Huron Huskies, Northglenn Norsemen, forgiven each other for our choices in colleges (we were inter-state rivals), but we always saw eye-to-eye when it comes to fashion.
See evidence
here
,
here
,
here
, and below.
Wedding day fancy.
Skinny arm? Check. Head tilt? Check.
(That was me while I was blonde. Stay tuned for updated pics with me as a brunette.)
Anyway, I thought that in honor of our fashion loving ways, I would share my recent online retail acquisitions.
Finally investing in good, leather boots. These are Merrell Tetras.
Since I had issues (read: dropped) with my Nook 1st Edition, I got the Nook Simple Touch...and naturally, immediately acquired a cover. It's purple and dotted, I die.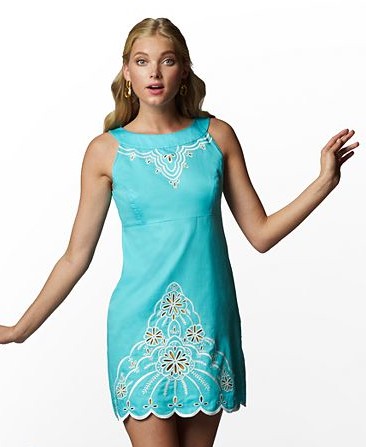 My Lilly. What this picture doesn't show is that the cutouts have a bright tangerine color behind them.
Introducing the Magicsuit Miraclesuit. Bonus that that one-shoulder can be tucked to make it strapless for bridesmaid tanning requirements. (You know, late summer/early fall wedding with a strapless dress? Tanlines are a no-no.)
Thanks to RHONYC, I was introduced to Yummie Tummie...hello controlling clothing.
And since every girl needs a layering tank, here's a Yummie Tummie smoothing tank.
Now, you're probably thinking, Ana, why are you spending so much?! Well, lemme tell you.
I didn't.
With online research, you can get some serious coupon codes and deals. Here's what everything was retailing for and what I paid.
Bridier Baubles:
Retail
$30
Paid
$30
Savings
$0
But there was free shipping and a GREAT price!
Boots:
Retail
$180
Paid
$136
Savings
$44
Free shipping!
Nook:
Retail
$99
Paid
$0
Savings
$99
Thanks, Protection Plan!
Nook cover:
Retail
$12
Paid
$2
Savings
$10
Minus $3 for shipping, but whatever. God bless amazon.com.
Lilly dress:
Retail
$268
Paid
$60
Savings
$208
Thanks Rue La La
Magicsuit:
Retail
$162
Paid
$50
Savings
$112
Thanks, Rue La La!
Black Jersey Dress
Retail
$178
Paid
$60
Savings
$118
Thanks, Rue La La!
Ruffle Top
Retail
$106
Paid
$30
Savings
$76
Thanks, Rue La La!
TOTAL RETAIL $1035
TOTAL SPENT $ 368
TOTAL SAVINGS
$667
In case you're into percentages, that's
65%ish OFF!!!
Boom. That's how you do it.